Welcome to WheatfieldTwp.com

Wheatfield Township in Perry County Pennsylvania was first settled in 1760 and later incorporated in 1826. Today over 3000 people live within Wheatfield Township's 21.1 sq. miles of beautiful wooded areas, water ways, fields, and mountains. In August of 2009 Wheatfield Township created WheatfieldTwp.com to provide the community with a portal to keep everyone up to date with meetings & events, provide easy access to forms & documents, and attract individuals & businesses into the community.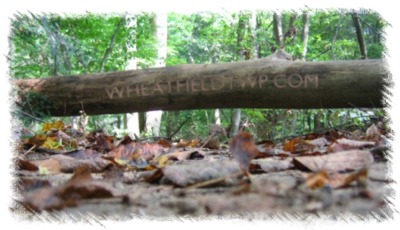 ---
---
Emergency Management
Please feel free to download and complete the Notification Form and Resource List.  The forms are in Word format and may be e-mailed to 
secretary@wheatfieldtwp.com
 once complete.
---
 

 

Click here

to learn more about the latest bridge and road projects.
---
Upcoming Events
WHEATFIELD TOWNSHIP
PERRY COUNTY, PENNSYLVANIA
NOTICE OF PUBLIC HEARING
AND NOTICE OF INTENT TO ADOPT
AN ORDINANCE AMENDING THE SUBDIVISION AND LAND
DEVELOPMENT ORDINANCE   
     The Wheatfield Township Board of Supervisors will hold a Public Hearing on Monday, March 5, 2018 at 6:45 p.m. to take public comment on the draft amended ordinance of the Subdivision and Land Development Ordinance.  The meeting will be held at the Township Building, 1280 New Bloomfield Road, New Bloomfield, PA.  To view the draft Subdivision and Land Development Ordinance please visit the Township Office during the business hours of 7:30 a.m. - 2:30 p.m. Monday through Friday.  A copy of the complete ordinance is on file in the Township Office and Advance Publications.     ___________________________________________________________________________
_____________________________________________________________________________________

Wheatfield Township Recycling
***We now accept CFL lightbulbs - please put CFL's in a plastic bag and bring to the Township Office. No broken CFL's will be accepted.
Do your part! The Wheatfield Twp. building collection center is open on the 1st Saturday of each month from 8:00am thru 12:00pm. Items accepted at the Wheatfield Twp. building collection center include aluminum cans/foil (rinsed and crushed), bi-metal (tin) cans (rinsed and crushed), office grade paper (sheets or shredded), magazines, newspapers, books, cardboard (flattened, cereal and shipping boxes, no packing material), plastic containers and bottles (do not need to be separated), glass (rinsed, must be dry), all colors are accepted. Please note that the free Adobe Reader is required.
---


What is new in the Township? Click the link below to download the latest newsletter to find out! Please note that the free Adobe Reader is required.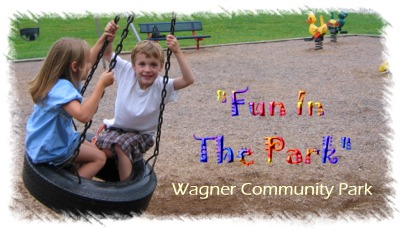 Click here to learn more about wagner park.
Do you have a special event coming up?
Click here to submit a pavilion reservation request online!